20,000 Leagues Under The Sea (1954 Movie)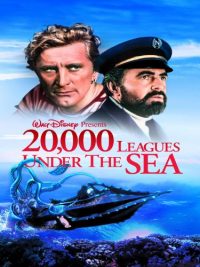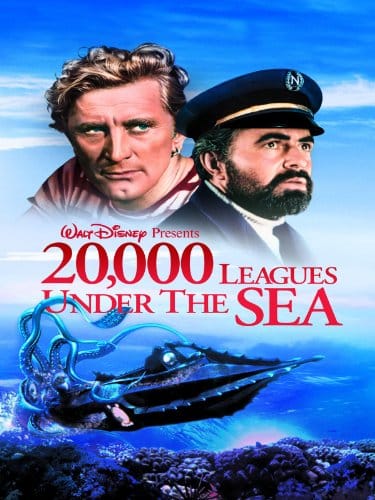 20,000 Leagues Under The Sea Synopsis:
In 20,000 Leagues Under the Sea, Climb aboard the Nautilus and into a strange undersea world of spellbinding adventure with shipwrecked survivors who have been taken captive by the mysterious Captain Nemo. Wavering between genius and madness, Nemo has launched a deadly crusade across the seven seas. But can the captive crew expose his evil plan before he destroys the world?
Key Cast Members:
Kirk Douglas: Ned Land
James Mason: Captain Nemo
Paul Lukas: Professor Pierre Aronnax
Peter Lorre: Conseil
Robert J. Wilke: Nautilus's First Mate
Ted de Corsia: Captain Farragut
Carleton Young: John Howard
J. M. Kerrigan: Billy
Percy Helton: Coach driver
Ted Cooper: Abraham Lincoln's First Mate
Fred Graham: Casey
Disney Character(s) in this Post:
Abraham Lincoln's First Mate (20000 Leagues Under The Sea)