25th Hour (Touchstone Movie)
Here is everything you need to know about the amazing Touchstone movie 25th Hour including casting, reviews, fun facts and more. I hope you find this listing informative and helpful!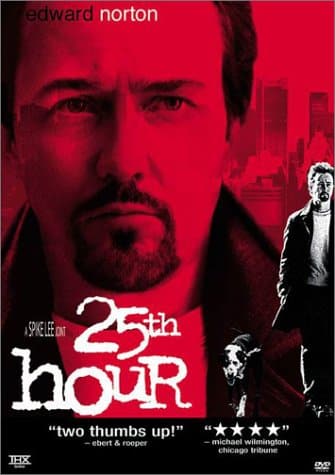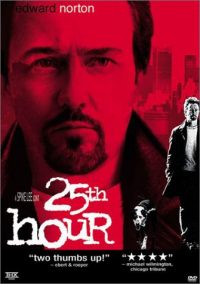 25th Hour Details:
Edward Norton heads an amazing all-star cast in the critically acclaimed Spike Lee film 25th HOUR. In 24 short hours Monty Brogan (Norton) goes to prison for seven long years. Once a king of Manhattan, Monty is about to say good-bye to the life he knew — a life that opened doors to New York's swankest clubs but also alienated him from the people closest to him. In his last day on the outside, Monty tries to reconnect with his father (Brian Cox), and gets together with two old friends, Jacob (Philip Seymour Hoffman) and Slaughtery (Barry Pepper). And then there's his girlfriend, Naturelle (Rosario Dawson), who might (or might not) have been the one who tipped off the cops. Monty's not sure of much these days, but with time running out, there are choices to be made as he struggles to redeem himself in the 25th hour.
Key Cast:
Edward Norton: Montgomery "Monty" Brogan
Philip Seymour Hoffman: Jacob Elinsky
Barry Pepper: Frank Slaugherty
Rosario Dawson: Naturelle Riviera
Anna Paquin: Mary D'Annunzio
Brian Cox: James Brogan
Tony Siragusa: Kostya Novotny
Levan Uchaneishvili: Uncle Nikolai
Tony Devon: Agent Allen
Misha Kuznetsov: Senka Valghobek
Isiah Whitlock, Jr.: Agent Flood
Michael Genet: Agent Cunningham
Patrice O'Neal: Khari
Al Palagonia: Salvatore Dominick
Aaron Stanford: Marcuse
Marc H. Simon: Schultz
Armando Riesco: Phelan
Key Crew:
Director: Spike Lee
Producers: Tobey Maguire, Julia Chasman, Spike Lee and Jon Kilik
Screenplay: David Benioff
---
Related Articles:
---