3 Ninjas (Touchstone Movie)
Here is everything you need to know about the amazing Touchstone movie 3 Ninjas including casting, reviews, fun facts and more. I hope you find this listing informative and helpful!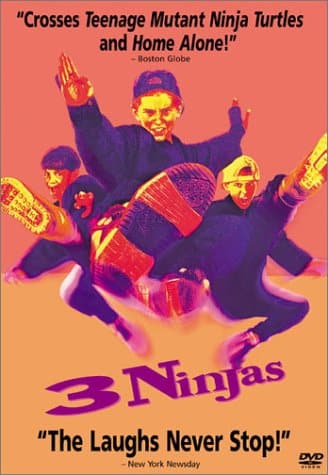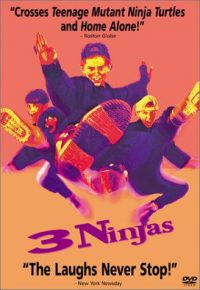 3 Ninjas Details:
While their friends are spending the summer playing, three young brothers–Rocky, Colt and Tum Tum–are learning the ways of the ninja from their wise grandfather. Grandpa Mori has taught the boys well. They've trained and practiced, and soon it will all pay off. As the boys' FBI agent father Sam Douglas closes in on capturing notorious arms dealer and evil ninja-master Hugo Snyder, the balance of power shifts when Snyder orders the boys kidnapped and held hostage. Abducting the kids is easier said than done, however, as Rocky, Colt and Tum Tum use their skills to outwit the would-be captors. But with the arrival of a troop of ninja soldiers, the boys are apprehended and taken aboard Snyder's private ship. Now, the young brothers are caught in the middle of an incredible adventure they never dreamed possible. Surrounded by danger and excitement, they must rely on their wits, as well as the ancient ninja ways, to even the odds and defend themselves against the unscrupulous Snyder.
Key Cast:
Michael Treanor: Samuel "Rocky" Douglas
Max Elliott Slade: Jeffrey "Colt" Douglas
Chad Power: Michael "Tum Tum" Douglas
Victor Wong: Grandpa Mori Tanaka
Alan McRae: Sam Douglas
Margarita Franco: Jessica Douglas
Rand Kingsley: Hugo Snyder
Joel Swetow: Mr. Nigel Brown
Professor Toru Tanaka: Rushmore
Patrick Labyorteaux: Fester
Race Nelson: Marcus
D.J. Harder: Hammer
Clifton Powell: FBI Agent Jerry Kurl
Baha Jackson: Bully
Kate Sargeant: Emily
Scott Caudill: Bully
Key Crew:
Director: Jon Turteltaub
Producers: Martha Chang, Shunji Hirano, James Kang, Jason Ing, Yuriko Matsubara
Writers: Kenny Kim and Edward Emanuel
---
Related Articles:
---