A Civil Action (Touchstone Movie)
Here is everything you need to know about the amazing Touchstone movie A Civil Action including casting, reviews, fun facts and more. I hope you find this listing informative and helpful!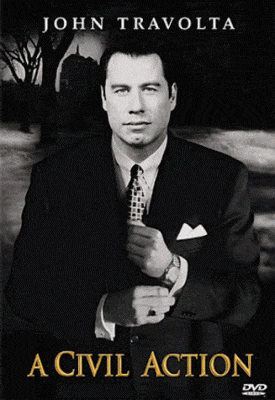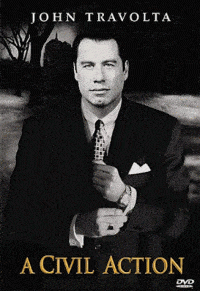 A Civil Action Details:
Jan Schlichtmann is a cynical, high-priced personal injury attorney who only takes big-money cases he can safely settle out of court. Though his latest case at first appears straightforward, Schlichtmann soon becomes entangled in an epic legal battle … one where he's willing to put his career, reputation, and all that he owns on the line for the rights of his clients! Also featuring Robert Duvall, William H. Macy, and John Lithgow — this gripping, widely acclaimed hit delivers edge-of-your-seat entertainment!
Key Cast:
John Travolta: Jan Schlichtmann
Tony Shalhoub: Kevin Conway
William H. Macy: James Gordon
Željko Ivanek: Bill Crowley
Kathleen Quinlan: Anne Anderson
Mary Mara: Kathy Boyer
Robert Duvall: Jerry Facher
Bruce Norris: William Cheeseman
Peter Jacobson: Neil Jacobs
Sydney Pollack: Al Eustis
Daniel von Bargen: Mr. Granger
John Lithgow: Judge Walter J. Skinner
Dan Hedaya: John Riley
James Gandolfini: Al Love
Stephen Fry: Dr. George Pinder
Key Crew:
Director: Steven Zaillian
Producers: Scott Rudin, Robert Redford and Rachel Pfeffer
Writer: Steven Zaillian
Music: Danny Elfman
---
Related Articles:
---