Ale and Compass (Disney World)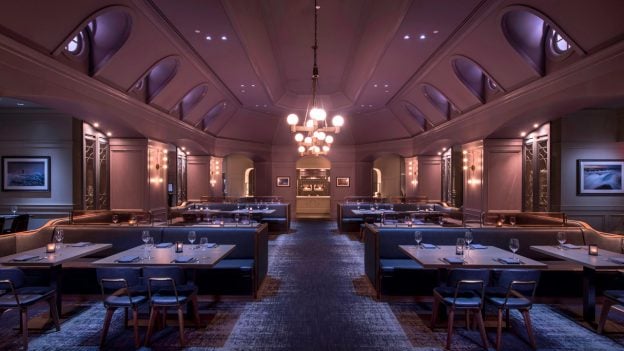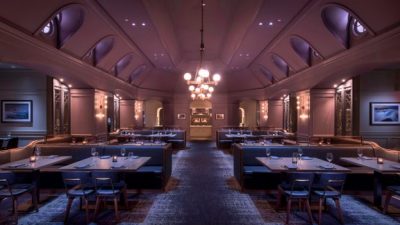 Ale and Compass Description:
Ale and Compass is a restaurant at the Yacht Club Resort in Walt Disney World.
Drop anchor for Eastern Seaboard eats that the whole crew will love. Located at Disney's Yacht Club Resort, this seaworthy spot is a comfortable place to relax and refuel before and after a day of adventure.
Breakfast
Start the day with hearty breakfast dishes—including one-of-a-kind homemade hash, omelets, cornbread waffles, salted caramel-apple French toast or a protein bowl. Or, enjoy lighter fare, like fruit smoothies or a seasonal fruit plate with yogurt and granola.
Lunch
Sail in for delicious lunch options, including Maine lobster rolls, fish & chips, sandwiches, signature burgers and salads.
Dinner
Choose from a variety of dinner entrees to delight nearly every taste! Indulge in sumptuous seafood, like oven-roasted oysters, pan-seared trout or a coastal clambake. Heartier selections include hearth oven "pies," crispy fried chicken and waffles, juicy T-bone steaks and 4-cheese ravioli.
Dessert
At lunch and dinner, satisfy your sweet tooth with decadent desserts, like lemon "curd" meringue pie, apple pie and 12-layer chocolate cake.
Wine, Beer and Spirits
For sailors 21 and over, stay on course with a glass of wine or a refreshing specialty cocktail. As the name suggests, Ale & Compass also offers an array of beer options.
Reservations
Reservations are recommended and can be made up to 180 days prior to your visit. (source)
---
Related News:
---
Related Articles:
---