Alien Swirling Saucers (Disney World Ride)
Here is everything you need to know about the amazing Alien Swirling Saucers ride at Walt Disney World's Disney's Hollywood Studios including history, reviews, fun facts, photos and more. I hope you find this listing informative and helpful!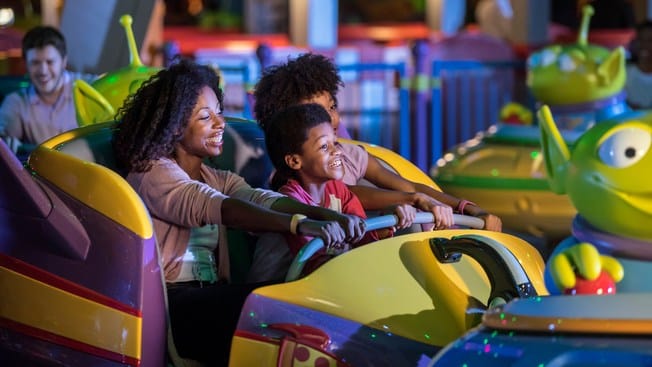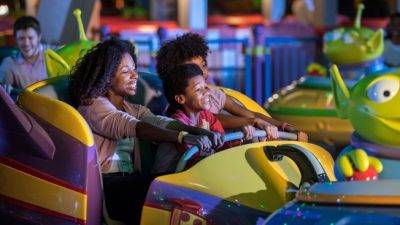 Alien Swirling Saucers Description:
On the Alien Swirling Saucers, blast off on an interstellar romp, set to an out-of-this-world beat! Inside a play set that Andy won at Pizza Planet, the Aliens have powered up their flying saucers—and they're ready to spin you on a wild ride into space! Hold on for some wild fun as your toy rocket takes off, all while electronic space music provides an intergalactic soundtrack. And if you're really lucky, you might just get "chosen" by the claw. Oooooo! (source)
This is a new ride in Disney's Hollywood Studios' recently-opened Toy Story Land area.
Ride Experience Video:
Here is a look at the full  ride experience…


Video credit: TPMvids via YouTube
Disney Character(s) in this Post:
Aliens (Toy Story)