Astro Orbiter (Disney World Ride)
Here is everything you need to know about Walt Disney World's Magic Kingdom's Astro Orbiter ride including history, fun facts, photos and more. I hope you find this listing informative and helpful!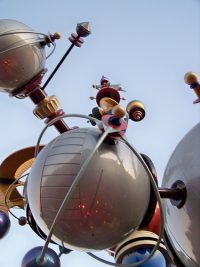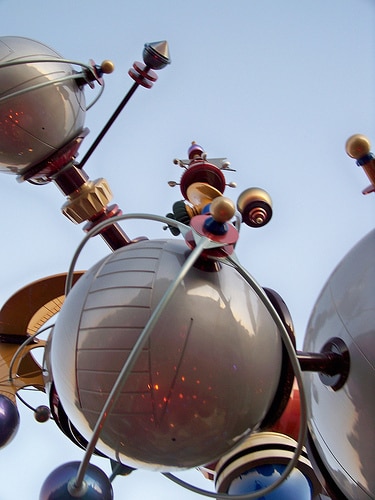 Astro Orbiter Description:
Maneuver a rocket-like spacecraft into the farthest reaches of space and back. As the newest star pilot to join the Astro Orbiter fleet, the time has come for you to take to the sky. Board an elevator with fellow cadets and ascend to a loading platform for your space flight to begin.
After receiving authorization from Ground Control, make your way to a gleaming 2-passenger spaceship of your choice and prepare for launch. Then, hold on tight as your spacecraft levitates and begins a series of revolutions around a galaxy of planets, as the sights and sounds of Tomorrowland whizz by in the distance below.
Steer Through Outer Space 
As you take control of your very own rocket, you are in command of your flight. Control how high you fly by pulling or pushing the lever inside the ship. (source)