Bedknobs and Broomsticks (1971 Movie)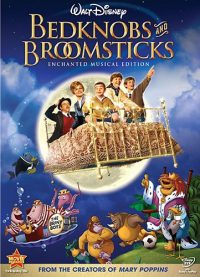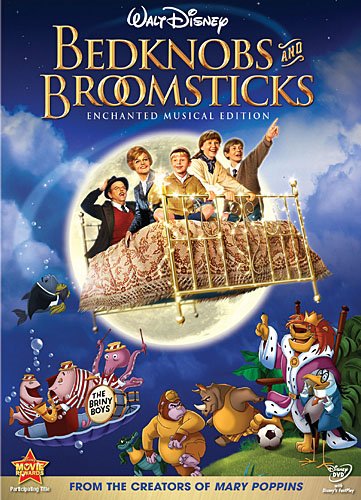 Bedknobs and Broomsticks Synopsis:
When young Charlie, Carrie and Paul move to a small village during World War II, they discover their host, Miss Price, is an apprentice witch! Although her early attempts at magic create hilarious results, she successfully casts a traveling spell on an ordinary bedknob, and they fly to the fantastic, animated Isle of Naboombu to find a powerful spell that will save England!
Fun Facts and Statistics:
Bedknobs and Broomsticks was the last Disney movie released before Roy Disney's death.

Bedknobs and Broomsticks was originally 2.5 hours long when it premiered.
Related Music:
---
Disney Character(s) in this Post:
Bear (Bedknobs and Broomsticks)