Big Thunder Mountain Railroad Ride (Disney World Ride)
Here is everything you need to know about Walt Disney World's Magic Kingdom's Big Thunder Mountain Railroad Ride ride including history, fun facts, photos and more. I hope you find this listing informative and helpful!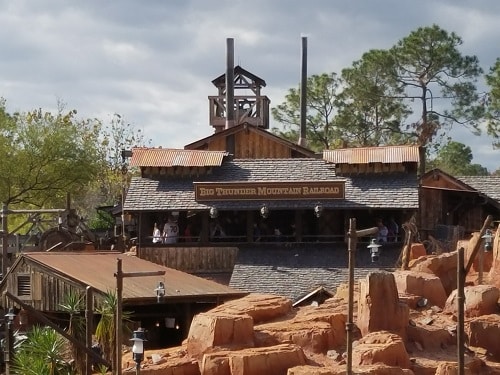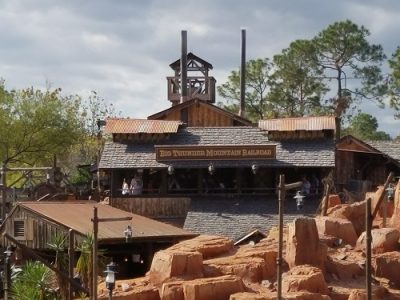 Disney World's Big Thunder Mountain Railroad Description:
On Disney World's Big Thunder Mountain Railroad Ride, Race through a haunted gold-mining town aboard a rollicking runaway mine train.
The Wildest Ride in the Wilderness
Dash in and out of desert caverns and rumble through a haunted mine aboard a speeding train.
Amid rugged bedrock and desert cactus, venture inside a nearly 200-foot mountain to the Big Thunder Mining Company, established in the early days of America's Gold Rush. Traipse down into an abandoned mine shaft and discover a mysterious 5-car locomotive waiting to take you on a journey inside an abandoned shaft.
Hang Onto Your Hats!
As you begin your journey into the darkness of the tunnel, the train's wheels chug back and forth across a rickety track. Swoop around turns and dip and drop into canyons and caves, darting through the ghost town of Tumbleweed.
Peel under a booming waterfall, past rock formations, and dodge a rumbling boulder from an inexplicable landslide. Along your adventure, glimpse the remnants of a flash flood and behold a bevy of local critters—including bats, opossum and a goat—before hastily making your way back to the safety of the railroad station.
Fun Facts and Statistics:
The footprint of the Disney World version of Big Thunder Mountain is 25% bigger than Disneyland's.
The highest point of the ride environment is nearly 200 feet tall
Guests must be 40 inches tall to ride.
The ghost town you venture through in the ride is named Tumbleweed.
The ride tops off at 36 mph (14 mph slower than Expedition Everest and 24 mph slower than Rock 'n' Roller Coaster)
The ride includes 20 audio-animatronics
Disney Legend Tony Baxter designed Big Thunder Mountain in the early 1970's.
Disney Park(s) in this Post:
Magic Kingdom Park
---

Related News:

---

Related Articles:

---