Big Trouble (Touchstone Movie)
Here is everything you need to know about the amazing Touchstone movie Big Trouble including casting, reviews, fun facts and more. I hope you find this listing informative and helpful!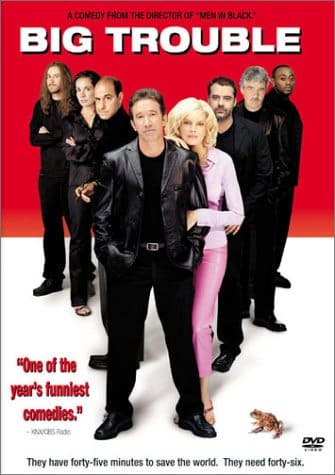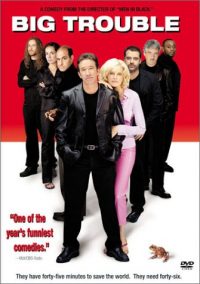 Big Trouble Details:
Based on humorist Dave Barry's best-selling first novel, BIG TROUBLE follows the comedic chaos created when a mysterious suitcase that threatens the security of Miami changes the lives of a divorced dad, an unhappy housewife, 2 hit men, a pair of street thugs, 2 love-struck teens, 2 FBI men, and a psychedelic toad. There is something for everyone no matter who is looking for BIG TROUBLE — and in the end, all-star comedy conquers all.
Key Cast:
Tim Allen: Eliot Arnold
Rene Russo: Anna Herk
Stanley Tucci: Arthur Herk
Ben Foster: Matt Arnold
Zooey Deschanel: Jenny Herk
Tom Sizemore and Johnny Knoxville: Snake Dupree and Eddie Leadbetter
Dennis Farina and Jack Kehler: Henry Desalvo and Leonard Ferroni
Janeane Garofalo: Officer Monica Romero
Patrick Warburton: Officer Walter Kramitz
Heavy D and Omar Epps: Special Agents Pat Greer and Alan Seitz
Jason Lee: Puggy
Sofía Vergara: Nina
Michael McShane: Bruce
DJ Qualls: Andrew Ryan
Andy Richter: Jack Pendick
Key Crew:
Director: Barry Sonnenfeld
Producers: Barry Sonnenfeld, Barry Josephson and Tom Jacobson
Screenplay: Robert Ramsey and Matthew Stone
---
Related Articles:
---