Bubble Boy (Touchstone Movie)
Here is everything you need to know about the amazing Touchstone movie Bubble Boy including casting, reviews, fun facts and more. I hope you find this listing informative and helpful!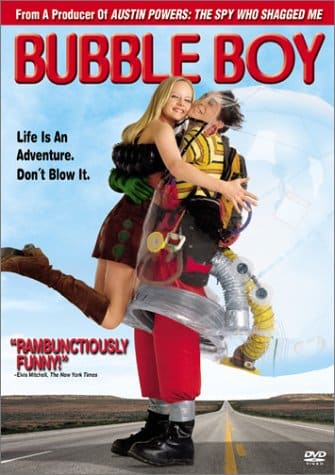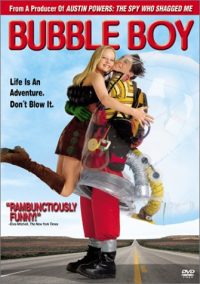 Bubble Boy Details:
Though he's lived his entire life within the confines of a protective plastic bubble and under the ever-watchful eye of his overprotective mother (Swoosie Kurtz), Jimmy Livingston (Jake Gyllenhaal) never thought that he'd missed out on anything, until the girl next door (Marley Shelton) ran off to get married in Niagara Falls. With the wedding only days away, Jimmy has no choice but to build a mobile "bubble suit" and set off across the country to stop the wedding and confess his love to her!
Key Cast:
Jake Gyllenhaal: Jimmy Livingston
Swoosie Kurtz: Mrs. Livingston
Marley Shelton: Chloe
Danny Trejo: Slim
John Carroll Lynch: Mr. Livingston
Verne Troyer: Dr. Phreak
Dave Sheridan: Mark
Brian George: Pushpop
Patrick Cranshaw: Pappy/Pippy
Ever Carradine: Lisa
Beetlejuice: Lil' Zip
Fabio Lanzoni: Gil
Zach Galifianakis: Bus Stop Man
Arden Myrin: Lorraine
Pablo Schreiber: Todd
Key Crew:
Director: Blair Hayes
Producers: Beau Flynn
Writers: Cinco Paul and Ken Daurio
---
Related Articles:
---