Bunnytown (Playhouse Disney Show)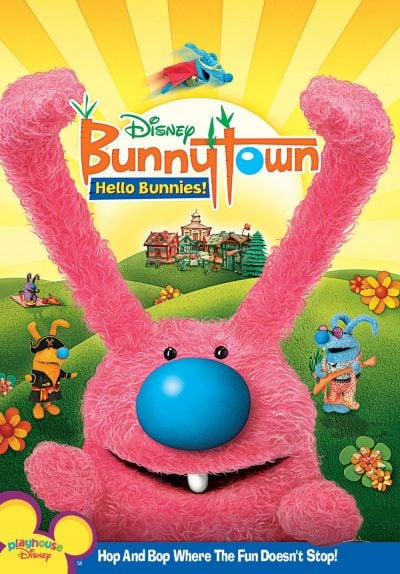 Bunnytown Description:
Get ready to rock on down to BunnyTown a hip musical place where those adorable bunnies are always cuttin loose and cranking up the fun! Search for treasure and say Arrgghh with the wackiest crew of Pirate Bunnies to sail the seas, soar through the galaxy with Space Bunny, and so much more! You and your child will fall in love with the colorful characters, silly skits and groovy, original music combined with lessons about sharing and teamwork. Whether you re singing, dancing or laughing, Hello Bunnies! is a total blast from the first note to the last! (source)
This was a popular children's show on Playhouse Disney that ran from 2007-2011.
Key Cast Members:
Andrew Buckley: Red
Polly Frame: Pink Pinkerton
Ed Gaughan: Fred
Keely Cat Wells: Millie the Cheerleader