Captain Ron (Touchstone Movie)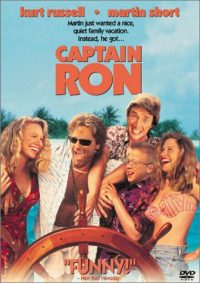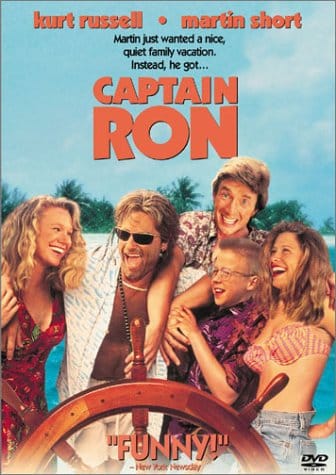 Captain Ron Details:
Screen favorite Kurt Russell teams up with funnyman Martin Short in an outrageously wild comedy that's sure to drive you overboard! Russell plays hilariously laid-back Captain Ron — a vagabond seaman who charts a course for comedy when he skippers the newly inherited Caribbean yacht of corporate executive Martin Harvey (Short) and his family! With his dubious nautical skills, Captain Ron takes the helm and creates wave after wave of hilarity as he leads the Harveys on a wildly amusing oceanic voyage in their dilapidated sailing vessel, all the while driving well-meaning Martin Harvey off the deep end!
Key Cast:
Kurt Russell: Captain Ron Rico
Martin Short: Martin Harvey
Mary Kay Place: Katherine Harvey
Meadow Sisto: Caroline Harvey
Benjamin Salisbury: Ben Harvey
Sunshine Logroño: General Armando
Jorge Luis Ramos: General Armando's Translator
J.A. Preston: Magistrate
Tanya Soler: Angeline
Raúl Estela: Roscoe
Jainardo Batista: Mamba
Dan Butler: Bill Zachery
Tom McGowan: Bill
Paul Anka: Yacht Broker
Roselyn Sanchez: Clarisse
Key Crew:
Director: Thom Eberhardt
Producer: David Permut
Writer: John Dwyer
---
Related Articles:
---