Chicken Guy! (Disney Springs)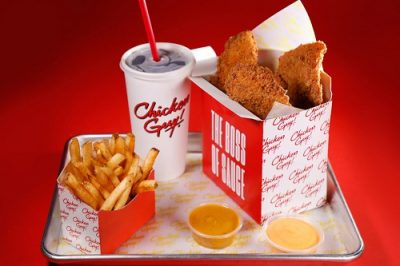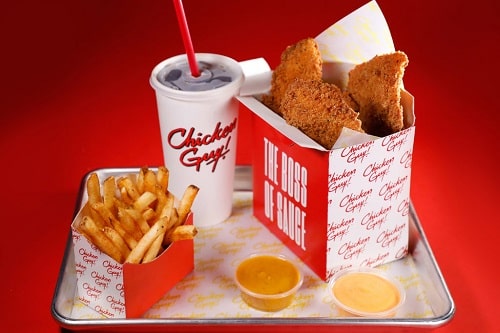 Chicken Guy! at Disney Springs Description:
The menu at Chicken Guy! will feature one-of-a-kind all-natural fresh chicken tenders, hand-pounded to maximize crunch and paired with a wide selection of delicious sauces. Brined in fresh lemon juice, pickle brine and buttermilk, and infused with fresh herbs, these tenders deliver on flavor and texture.
The menu features the tenders—grilled or fried—in sandwiches, straight up on skewers, or in meal-sized salad bowls, and a wide array of sauces to enjoy with the chicken as well as tempting sides like Guy Fieri's fries, crowd pleasing mac 'n cheese, fried pickles and fresh slaw. If all of that isn't enough to satisfy, Chicken Guy! has two delicious Flavortown Frozen Treats that will make anyone's mouth water!
Guests can end their meal on a sweet note with the Triple Double Ice Cream Treat, a large cup of deliciousness combining triple chocolate and double mint, that may cause a few cases of brain freeze or the Cinnamon Apple, a heaping cup vanilla soft serve ice cream smothered in Cinnamon Toast Crunch & Apple Jacks cereal, yum! (source)
Chicken Guy! at Disney Springs opens in Summer 2018.
Disney Park(s) in this Post:
Disney Springs
---
Related News:
---
Related Articles:
---