Cinderella II: Dreams Come True (2002 Movie)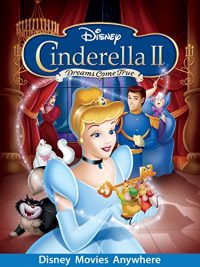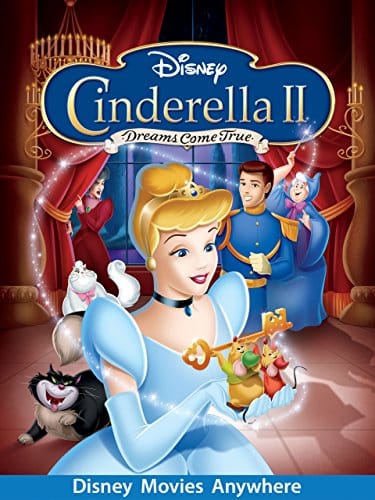 Cinderella II: Dreams Come True Description:
Cinderella's enchanting story continues with three tales brimming with irresistible music, a palace full of fun and all your favorite characters from the original Disney classic. Cinderella, in her new role as Princess and Royal hostess, discovers that life in the Royal Court is more challenging than she'd expected. With the help of everyone's favorite Fairy Godmother and mischievous mice Jaq and Gus, Cinderella finds that the only way to make your dreams come true is to be true to yourself.
Key Cast Members:
Jennifer Hale: Cinderella
Christopher Daniel Barnes: Prince Charming
Rob Paulsen: Jaq/Grand Duke/The Baker/Sir Hugh/Bert/Flower Vendor
Corey Burton: Gus
Holland Taylor: Prudence
Frank Welker: Lucifer/Pom-Pom/Bruno
Tress MacNeille: Anastasia Tremaine
Russi Taylor: Fairy Godmother, Drizella Tremaine, Mary Mouse, Beatrice, and Daphne
Susanne Blakeslee: Lady Tremaine
Disney Character(s) in this Post:
Anastasia Tremaine (Cinderella)