Cirque du Soleil (Disney Springs)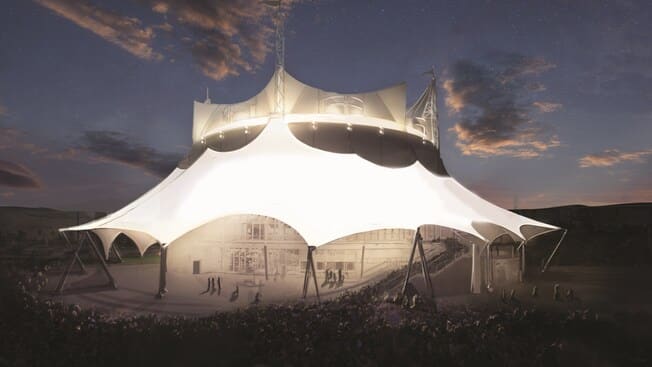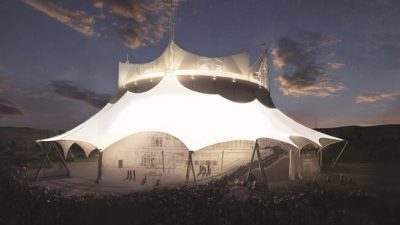 Cirque du Soleil Disney Springs Description:
A new Cirque du Soleil show is set to open in Disney Springs' West Side Neighborhood. Here is a quick description of what you can expect:
Set your imagination in motion with an all-new collaboration between Cirque du Soleil, Walt Disney Animation Studios and Walt Disney Imagineering in a show inspired by Disney animation.
Journey into a world where an animator's desk becomes the stage and drawings come to life. This love letter to the heART of Disney animation transports you in a celebration of life and all of its deliberate, unanticipated movements of Cirque du Soleil's acrobatic mastery. (source)
This original creation coming to Disney Springs celebrates the art of Disney animation in Cirque du Soleil's signature way, with a tribute to the craftsmanship that makes Disney so extraordinary. It will transport the audience into the world of Disney animation with new original acrobatic sequences, dazzling choreography, musical masterpieces and whimsical characters.
Daniel Lamarre, President and CEO of Cirque du Soleil Entertainment Group, stated "We have joined forces with Walt Disney Imagineering and Walt Disney Animation Studios to create a show that combines Disney animation and heart with the unique artistry and theatrical sensibility of Cirque du Soleil. We are honored to be the first company trusted to work and create around these classic Disney characters in this unique way.''
"For more than 60 years, we've been bringing Disney stories and characters to life in our theme parks around the world," said Bob Chapek, Chairman of Disney Parks, Experiences and Products. "Now our teams at Walt Disney Imagineering and Walt Disney Animation Studios have joined with Cirque du Soleil to create an entirely new experience that will wow Walt Disney World guests and bring timeless, enchanting Disney stories to life in an unforgettable new way." (source)
Disney Park(s) in this Post:
Disney Springs
---
Related News:
---
Related Articles:
---