Cool Runnings (1993 Movie)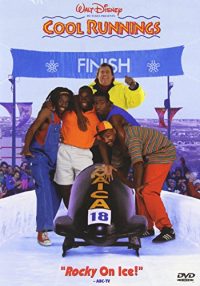 Cool Runnings Description:
In Cool Runnings , with few resources and virtually no clue about winter sports, it's an uphill course for this troupe from the tropics who are sliding on thin ice as they go for the gold in Calgary, Canada. Refusing to let anything stand in their way, these four Jamaicans enlist the help of a down-and-out ex-champion American slider named Irv. Based on a true story.
Key Cast Members:
Leon Robinson: Derice Bannock
Doug E. Doug: Sanka Coffie
Rawle D. Lewis: Junior Bevil
Malik Yoba: Yul Brenner
John Candy: Irving "Irv" Blitzer
Raymond J. Barry: Kurt Hemphill
Peter Outerbridge: Josef Grull
Paul Coeur: Roger
Larry Gilman: Larry
Charles Hyatt: Whitby Bevil
Winston Stona: Coolidge
Bertina Macauley: Joy Bannock
Kristoffer Cooper: Winston
Cool Runnings Trailer

---
---
---
---