Corky Romano (Touchstone Movie)
Here is everything you need to know about the amazing Touchstone movie Corky Romano including casting, reviews, fun facts and more. I hope you find this listing informative and helpful!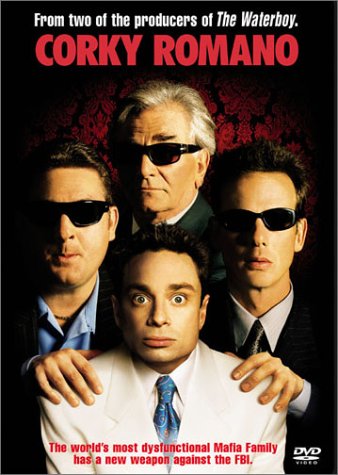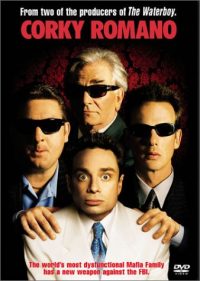 Corky Romano Details:
Chris Kattan, Peter Falk, Peter Berg, and Chris Penn star in this hilarious, fish-out-of-water comedy caper. Naive, bumbling Corky Romano (Kattan), the outcast son of a Mafia boss (Falk), is recruited by his family to infiltrate the FBI and steal any and all evidence that will put his cranky father in jail. But he's in way over his head when he's made out to be a super agent! It's a reputation he must live up to as he tries to fake his way through one tough assignment after another while hunting for the elusive incriminating proof of his father's illegal activities.
Key Cast:
Chris Kattan: Corky Romano
Vinessa Shaw: Agent Kate Russo
Peter Falk: Francis A. "Pops" Romano
Peter Berg: Paulie Romano
Chris Penn: Peter Romano
Fred Ward: Leo Corrigan
Matthew Glave: Agent Brick Davis
Richard Roundtree: Howard Shuster
Roger Fan: Agent Bob Cox
Dave Sheridan: Agent Terrence Darnell
Michael Massee: Angry Gunman
Vincent Pastore: Tony
Zach Galifianakis: Computer Hacker Dexter
Rena Mero: Female Bouncer
Key Crew:
Director: Rob Pritts
Producers: Robert Simonds
Writers: David Garrett and Jason Ward
---
Related Articles:
---