Country (1984 Movie)
Here is everything you need to know about the amazing Disney movie Country including casting, reviews, fun facts and more. I hope you find this listing informative and helpful!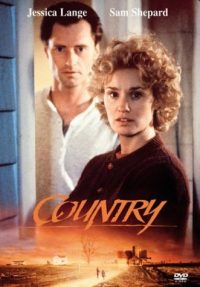 Country Description:
In Disney's 1984 film Country, Jessica Lange and Sam Shepard are Jewell and Gil Ivy. They work the land in America's heartland, on a farm that has bound their family together for generations. For Jewell and Gil, the land has always been their life. So when the government bureaucrats decide to take it all away, there's only one decision the family can make … the Ivys are staying.
Key Cast Members:
Jessica Lange: Jewell Ivy
Sam Shepard: Gilbert "Gil" Ivy
Wilford Brimley: Otis
Matt Clark: Tom McMullen
Therese Graham: Marlene Ivy
Levi L. Knebel: Carlisle Ivy
Jim Haynie: Arlon Brewer
Sandra Seacat: Louise Brewer
Alex Harvey: Fordyce
Stephanie Stacie-Poyner: Missy Ivy