Crimson Tide (Hollywood Pictures Movie)
Here is everything you need to know about the amazing Hollywood Pictures movie Crimson Tide including casting, reviews, fun facts and more. I hope you find this listing informative and helpful!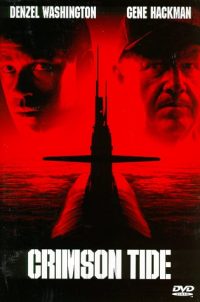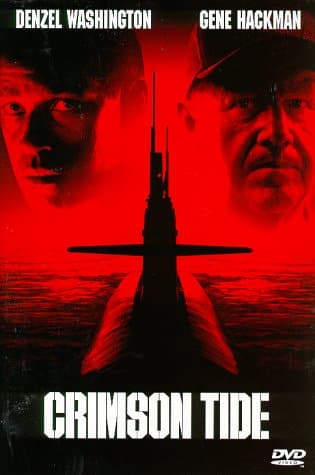 Crimson Tide Details:
In the midst of a global crisis, the USS Alabama receives an unconfirmed order to launch its nuclear missiles — signaling the start of Word War III. The tension quickly rises as the sub's respected commander (Gene Hackman) and his brilliant executive officer (Denzel Washington) clash over the validity of their orders … battling each other for control of the sub. As this epic struggle rages under the sea, CRIMSON TIDE brings motion picture excitement to a new level — and you to the edge of your seat.
Key Cast:
Denzel Washington: Lieutenant Commander Ron Hunter
Gene Hackman: Captain Frank Ramsey
George Dzundza: Chief of the Boat Walters
Matt Craven: Lieutenant Roy Zimmer
Viggo Mortensen: Lieutenant Peter Ince
James Gandolfini: Lieutenant Bobby Dougherty
Rocky Carroll: Lieutenant Darik Westerguard
Jaime P. Gomez: Officer of the Deck Mahoney
Michael Milhoan: Chief of the Watch Hunsicker
Scott Burkholder: Tactical Supervising Officer Billy Linkletter
Danny Nucci: Petty Officer Danny Rivetti, Sonar Supervisor
Lillo Brancato, Jr.: Petty Officer Third Class Russell Vossler
Rick Schroder: Lieutenant Paul Hellerman
Steve Zahn: Seaman William Barnes
Mark Christopher Lawrence: Head Cook Rono
Ryan Phillippe: Seaman Grattam
Daniel von Bargen: Vladimir Radchenko
Jason Robards: Rear Admiral Anderson
Key Crew:
Director: Tony Scott
Producers: Don Simpson and Jerry Bruckheimer
Screenplay: Michael Schiffer
Music: Hans Zimmer