Crossing the Bridge (Touchstone Movie)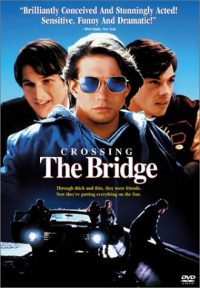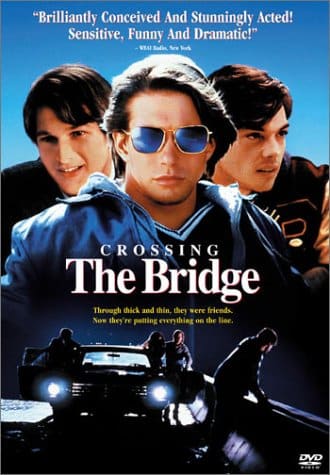 Crossing the Bridge Details:
Through thick and thin, Mort, Tim, and Danny were friends. Now they're putting everything on the line with a dangerous drug-smuggling venture promising high-stakes consequences. The trio's about to leave their fun, carefree days behind to face a moment of truth. Their decision will not only determine their freedom, but the future of their lives!
Key Cast:
Jason Gedrick: Tim Reese
Stephen Baldwin: Danny Morgan
Josh Charles: Mort Golden
Jeffrey Tambor: Uncle Alby
David Schwimmer: John Anderson
Cheryl Pollak: Carol Brockton
Richard Edson: Mitchell
Abraham Benrubi: Rinny
Ken Jenkins: Lou Golden
Rita Taggart: Kate Golden
Key Crew: