Dark Water (Touchstone Movie)
Here is everything you need to know about the amazing Touchstone movie Dark Water including casting, reviews, fun facts and more. I hope you find this listing informative and helpful!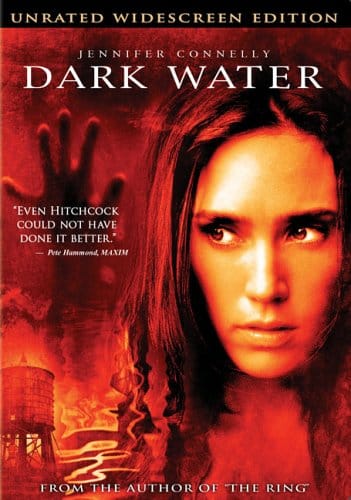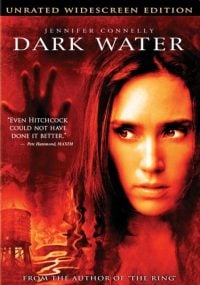 Dark Water Details:
With a haunting mystery at its core, DARK WATER is a thoroughly absorbing, suspense-filled thriller . Dahlia Williams (Connelly) and her five-year-old daughter are ready to begin a new life together. But their new apartment — dilapidated and worn — suddenly seems to take on a life of its own. Mysterious noises, persistent leaks of dark water and other strange happenings in the deserted apartment above send Dahlia on a haunting and mystifying pursuit — one that unleashes a torrent of living nightmares.
Key Cast:
Jennifer Connelly: Dahlia Williams
Dougray Scott: Kyle Williams
John C. Reilly: Mr. Murray
Ariel Gade: Cecilia "Ceci" Williams
Perla Haney-Jardine: Natasha Rimsky/Young Dahlia
Tim Roth: Jeff Platzer
Pete Postlethwaite: Mr. Veeck
Camryn Manheim: Ceci's Teacher
Key Crew:
Director: Walter Salles
Producers: Roy Lee, Doug Davidson and Bill Mechanic
Writer: Rafael Yglesias
---
Related Articles:
---