Deceived (Touchstone Movie)
Here is everything you need to know about the amazing Touchstone movie Deceived including casting, reviews, fun facts and more. I hope you find this listing informative and helpful!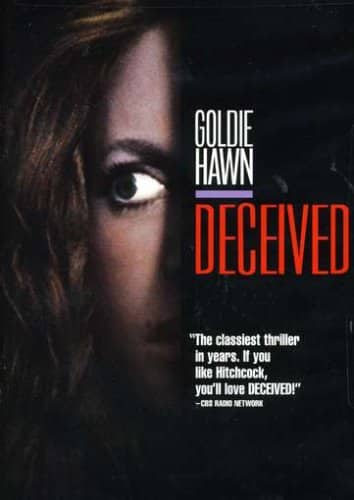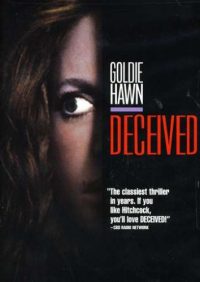 Deceived Details:
Goldie Hawn delivers a critically acclaimed performance as Adrienne Saunders, someone whose perfect life as a wife, mother, and career woman disintegrates into a confusing world of betrayal and deception. After her husband (John Heard) apparently dies in a mysterious auto accident, Adrienne discovers a series of shocking truths about him — and chilling evidence of a deadly scheme that threatens her life! From the first startling plot twist to the heart-stopping climax, DECEIVED is a riveting suspense-filled thriller that will entertain you in the spirit of Hitchcock's best!
Key Cast:
Goldie Hawn: Adrienne Saunders
Damon Redfern: Maitre d'
John Heard: Jack Saunders, Frank Sullivan, and Dan Sherman
Robin Bartlett: Charlotte, Adrienne's business partner
Ashley Peldon: Mary Saunders
Beatrice Straight: Adrienne's mother
George R. Robertson: Adrienne's father
Tom Irwin: Harvey Schwartz
Jan Rubeš: Tomasz
Anais Granofsky: Ellen
Heidi Von Palleske: Mrs. Peabody
Stanley Anderson: Detective Kinsella
Francesca Butler: Lillian
Bruce MacVittie: Social Security Man
Amy Wright: Evelyn Saunders
Kate Reid: Rosalie Sullivan
Key Crew:
Director: Damian Harris
Producers: Ellen Collett, Wendy Dozoretz and Michael Finnell
Writers: Mary Agnes Donoghue and Bruce Joel Rubin
---
Related Articles:
---