Deep Rising (Hollywood Pictures Movie)
Here is everything you need to know about the amazing Hollywood Pictures movie Deep Rising including casting, reviews, fun facts and more. I hope you find this listing informative and helpful!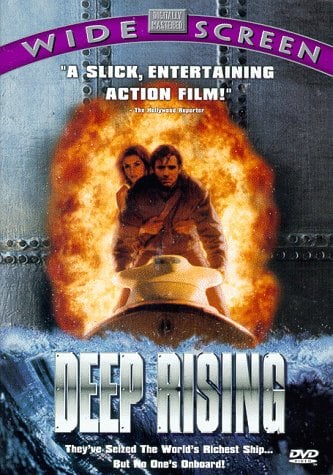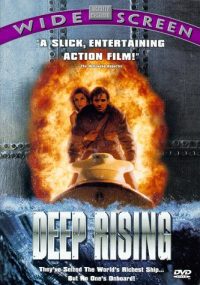 Deep Rising Details:
Buckle up for edge-of-your seat excitement with DEEP RISING, an unstoppable high seas action thriller that moves at full scream ahead! When a band of ruthless hijackers invade the world's most luxurious cruise ship, they're shocked to discover the passengers have mysteriously vanished! But that doesn't mean they are alone! Something terrifying is lurking just out of sight: a deadly force from the unexplored depths of the ocean that begins to snatch the horrified intruders one by one! Treat Willliams and Famke Janssen lead a group of survivors who must overcome incredible odds in their breathtaking battle to escape the doomed ship alive!
Key Cast:
Treat Williams: John Finnegan
Famke Janssen: Trillian St. James
Anthony Heald: Simon Canton
Kevin J. O'Connor: Joey "Tooch" Pantucci
Wes Studi: Hanover
Derrick O'Connor: Captain H.W. Atherton
Jason Flemyng: Mulligan
Cliff Curtis: Mamooli
Clifton Powell: Mason
Trevor Goddard: T-Ray
Djimon Hounsou: Vivo
Una Damon: Leila
Clint Curtis: Billy
Key Crew:
Director: Stephen Sommers
Producers: John Baldecchi, Mario Iscovich and Laurence Mark
Writer: Stephen Sommers
---
Related Articles:
---