Deja Vu (Touchstone Movie)
Here is everything you need to know about the amazing Touchstone movie Deja Vu including casting, reviews, fun facts and more. I hope you find this listing informative and helpful!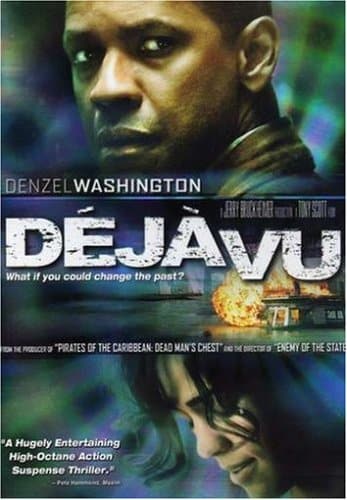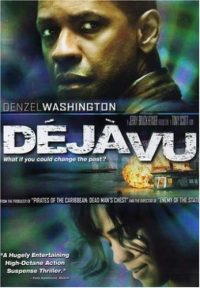 Deja Vu Details:
Academy Award(R) winner Denzel Washington (Best Actor) joins forces with blockbuster producer Jerry Bruckheimer and mega-hit director Tony Scott for DEJA VU — the powerful, fast-paced action-thriller with a spectacular mind-bending twist. Called in to recover evidence in the aftermath of a horrific explosion on a New Orleans ferry, Federal agent Doug Carlin (Washington) gets pulled away from the scene and taken to a top-secret government lab that uses a time-shifting surveillance device to help prevent crime. But can it help Carlin change the past? Hold on to your seat for an explosive and intriguing thrill ride you'll want to experience again and again.
Key Cast:
Denzel Washington: ATF Special Agent Douglas Carlin
Paula Patton: Claire Kuchever
Jim Caviezel: Carroll Oerstadt
Val Kilmer: FBI Special Agent Paul Pryzwarra
Adam Goldberg: Dr. Alexander Denny
Elden Henson: Gunnars
Erika Alexander: Shanti
Bruce Greenwood: FBI Special Agent-in-Charge Jack McCready
Matt Craven: ATF Special Agent Larry Minuti
Donna Scott: Beth
Elle Fanning: Abbey
Enrique Castillo: Claire's father
Key Crew:
Director: Tony Scott
Producers: Jerry Bruckheimer
Writers: Bill Marsili and Terry Rossio
---
Related Articles:
---