Discovery Island Trails (Disney World Attraction)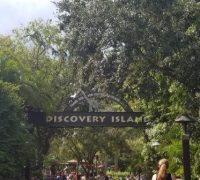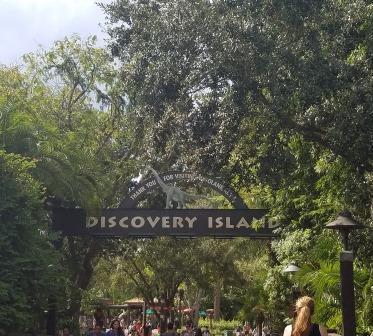 Discovery Island Trails Description:
Stroll along tranquil Discovery Island Trails around the Tree of Life and discover a lush landscape brimming with wildlife.
Take a Walk on the Wild Side
Escape to a garden paradise where exotic creatures mingle alongside verdant plants and trees. Encircling the base of the Tree of Life, Discovery Island Trails invites you to embark on a self-guided tour and enjoy an up-close glimpse of nature—at your own pace.
Room to Roam
Meander down serene paths, cross wooden foot bridges and journey through cave-like tunnels as you navigate 2 sprawling pathways beneath the great tree. Along the way, snap pictures of captivating creatures from convenient observation stations amid a backdrop of picturesque trees and plants.
Wildlife Encounters
Some of the animals you may encounter along the Discovery Island Trails include:
White Stork
Asian Small-Clawed Otter
Red Kangaroo
West African Crowned Crane
African Crested Porcupine
Galapagos Tortoise
Lesser Flamingo
Macaw
Ring-Tailed Lemur
Saddle-Billed Stork
---
Disney Park(s) in this Post:
Disney's Animal Kingdom
---
---
---