Disney's Animal Kingdom Villas – Jambo House (Disney World)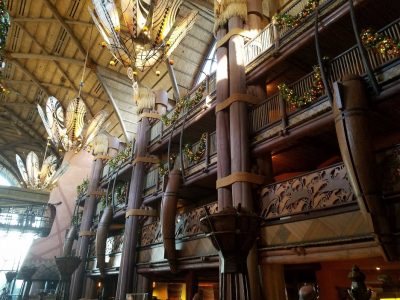 Disney's Animal Kingdom Villas – Jambo House Description:
At Disney's Animal Kingdom Villas – Jambo House, xperience your own African safari adventure! This Resort hotel's horseshoe-curved design, inspired by the traditional African kraal, provides spectacular views of 4 lush savannas, where over 200 hoofed animals and birds freely roam. Enjoy the comforts of home in our spacious Studios and multi-bedroom Villas—and indulge in Club Level service for added luxury!
Exotic Animals
Delight in over 30 species of African wildlife, including zebras, giraffes, gazelles, kudu and flamingos. Identify each species with a Wildlife Field Guide (available from the Lobby Concierge), and learn more about African animals and ecosystems in fun programs led by Animal Specialists.
Guests of Disney's Animal Kingdom Lodge & Villas can also enjoy the Wanyama Safari and Dinner for up-close animal encounters followed by a delicious, multi-course feast. (source)
Resort Restaurants:
Resort Address:
2901 Osceola Parkway
Lake Buena Vista, Florida 32830-8410
(407) 938-3000
Fun Facts and Statistics:
The resort has one of the biggest collections of African art in the world.
The Igbo Ijele mask in the resort's lobby is 16 feet tall.
The savanna outside the resort is 43 acres and contains 30 species of animals.
---
Related News:
---
Related Articles:
---