Double Take (Touchstone Movie)
Here is everything you need to know about the amazing Touchstone movie Double Take including casting, reviews, fun facts and more. I hope you find this listing informative and helpful!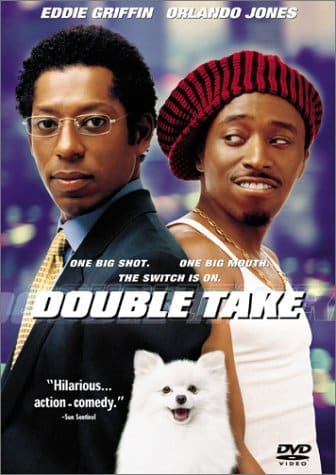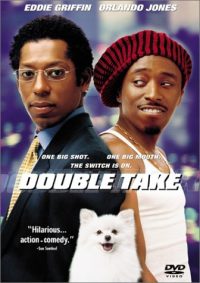 Double Take Details:
Outrageously funny and charged with explosive action, hot young comedy stars Eddie Griffin and Orlando Jones team up for a fast-paced adventure. Framed in a multimillion-dollar money-laundering scheme, upstanding investment banker Daryl Chase (Jones) suddenly finds himself running from the FBI — and swapping identities with loudmouthed, low-life petty thief Freddy Tiffany (Griffin). Then, as he dashes for the Mexican border in search of the one man who can clear his name, Daryl discovers his new alias is even more wanted than he is. With hilarious performances and nonstop excitement at every turn, buckle up for a riotous road trip as this wildly mismatched pair deliver the laughs in double time!
Key Cast:
Eddie Griffin: Freddy Tiffany
Orlando Jones: Daryl Chase
Gary Grubbs: Timothy Jarret McReady
Edward Herrmann: Charles Allsworth
Garcelle Beauvais: Chloe
Andrea Navedo: Maque Sanchez
Shawn Elliott: Minty Gutirrez
Sterling Macer Jr.: Agent Gradney
Benny Nieves: Agent Martinez
Daniel Roebuck: Agent Norville
Vivica A. Fox: Shari
Key Crew:
Director: George Gallo
Producers: David Permut and Brett Ratner
Writer: George Gallo
---
Related Articles:
---