Ernest Goes to Camp (1987 Touchstone Movie)
Here is everything you need to know about the amazing Touchstone movie Ernest Goes to Camp including casting, reviews, fun facts and more. I hope you find this listing informative and helpful!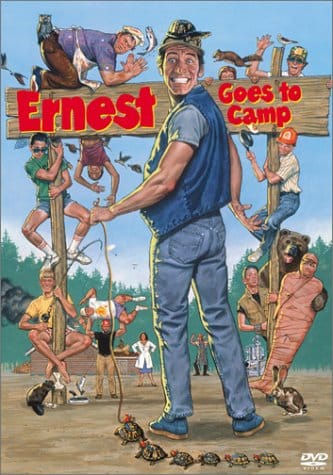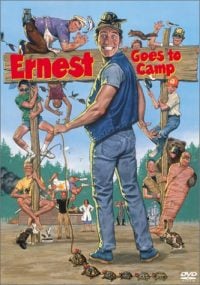 Ernest Goes to Camp Description:
Ernest P. Worrell, America's lanky, lovable know-it-all, stars as the hero of this frenetic, side-splitting comedy. The handyman at Kamp Kikakee, Ernest achieves his greatest ambition and becomes a camp counselor to a gang of juvenile delinquents from the Midstate Boys Detention Center! Not only must Mr. Advice-for-every-possible-occasion wrangle the wayward youths, but he has to save the camp from the ruthless clutches of a giant mining company too.
Key Cast Members:
Jim Varney: Ernest P. Worrell
Victoria Racimo: Nurse St. Cloud
John Vernon: Sherman Krader
Iron Eyes Cody: Old Indian 'Chief St. Cloud'
Lyle Alzado: Bronk Stinson
Gailard Sartain: Jake (Chef #1)
Daniel Butler: Eddie (Chef #2)
Patrick Day: Bobby Wayne
Scott Menville: Crutchfield
Danny Capri: Danny Simpson
Jacob Vargas: Butch "Too Cool" Vargas
Todd Loyd: Chip Ozgood
Hakim Abdulsamad: Moustafa "Moose" Hakeem Jones
Eddy Schumacher: Counselor Ross Stennis
Richard Speight, Jr.: Brooks
Andy Woodworth: Pennington
Buck Ford: Mr. Elliott Blatz
Larry Black: Mr. Tipton
Hugh Sinclair: Counselor Sparks
Johnson West: Counselor Puckett
Jean Wilson: State Supervisor
Ivan Green: Mr. Stewart
Christian Haas: Molly Stewart
Brenda Haynes: Mrs. Stewart
Charlie Lamb: Miner
Mac Bennett: Miner
---
Related Articles:
---