Ernest Scared Stupid (Touchstone Movie)
Here is everything you need to know about the amazing Touchstone movie Ernest Scared Stupid including casting, reviews, fun facts and more. I hope you find this listing informative and helpful!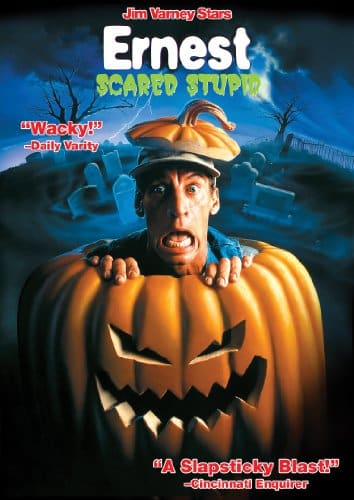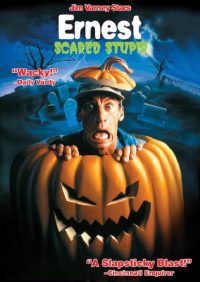 Ernest Scared Stupid Details:
Everybody's favorite know-it-all, Ernest P. Worrell, scares up heaps of hilarious laughs in this frightfully funny comedy! The loveable lunkhead is in for a devil of a time when he accidentally unleashes an evil demon from its sacred tomb, causing the awakened foe to go on a devastating rampage. Ernest desperately attempts to prevent the destruction of town, but a 200-year-old curse renders Ernest Scared Stupid! And that's when the fun and adventure begin! Loaded with uproarious hilarity, and a host of outrageously kooky characters, this treat delivers off-the-wall nuttiness that's sure to drive you wild any time of the year!
Key Cast:
Jim Varney: Ernest P. Worrell, Bunny Worrell, Auntie Nelda, and others
Eartha Kitt: Francis "Old Lady" Hackmore
Austin Nagler: Kenny Binder
Shay Astar: Elizabeth
Alec Klapper: Joey
John Cadenhead: Tom Tulip
Bill Byrge: Bobby Tulip
Richard Woolf: Matt Murdock
Nick Victory: Mike Murdock
Jonas Moscartolo: Trantor
Ernie Fosselius: Trantor (voice)
Daniel Butler: Sheriff Cliff Binder
Esther Huston: Amanda Binder
Larry Black: Mayor Murdock
Denice Hicks: Elizabeth's mother
Jackie Welch: Teacher
Barkley: Rimshot
Key Crew:
Director: John Cherry
Producers: Stacy Williams, Martin Erichman and Coke Sams
Screenplay: Charlie Gale and Coke Sams
---
Related Articles:
---