Face/Off (Touchstone Movie)
Here is everything you need to know about the amazing Touchstone movie Face/Off including casting, reviews, fun facts and more. I hope you find this listing informative and helpful!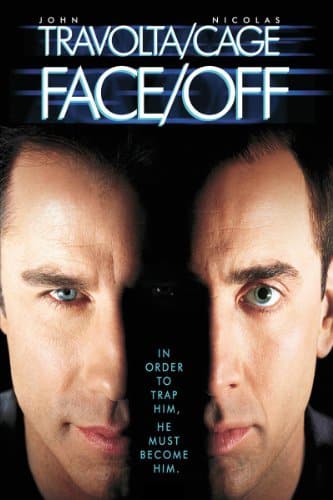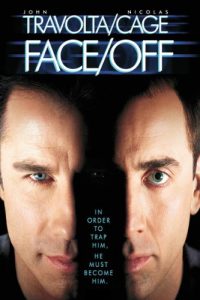 Face/Off Details:
John Travolta stars as FBI agent Sean Archer doing the unthinkable to stop the elusive terrorist Castor Troy (Nicolas Cage). Watch the bullets fly and the action explode as master action director John Woo ( Broken Arrow) detonates the screen in this special collector's edition DVD. Loaded with high-voltage special features, this two-disc set redefines the action genre like never before!
Key Cast:
John Travolta: Sean Archer / Castor Troy
Nicolas Cage: Castor Troy / Sean Archer
Joan Allen: Eve Archer
Alessandro Nivola: Pollux Troy
Gina Gershon: Sasha Hassler
Dominique Swain: Jamie Archer
Nick Cassavetes: Dietrich Hassler
Harve Presnell: Victor Lazarro
Colm Feore: Malcolm Walsh
John Carroll Lynch: Guard Walton
CCH Pounder: Hollis Miller
Robert Wisdom: Tito Biondi
Margaret Cho: Wanda
Thomas Jane: Burke Hicks
James Denton: Buzz
Tommy Flanagan: Leo
Matt Ross: Loomis
Danny Masterson: Karl
Chris Bauer: Ivan Dubov
Myles Jeffrey: Michael Archer
David McCurley: Adam Hassler
Key Crew:
Director: John Woo
Producers: David Permut, Barrie Osborne, Terence Chang and Christopher Godsick
Writers: Mike Werb and Michael Colleary
---
Related Articles:
---