Father Hood (Hollywood Pictures Movie)
Here is everything you need to know about the amazing Hollywood Pictures movie Father Hood including casting, reviews, fun facts and more. I hope you find this listing informative and helpful!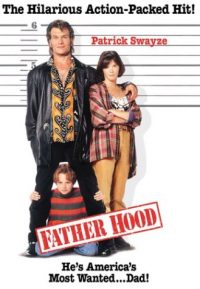 Father Hood Details:
Screen sensation Patrick Swayze stars as Jack Charles, a lovable small-time crook with big-time dreams! Jack's latest scheme of hitting it big is interrupted when two strangers — his kids — suddenly appear on his doorstep to reclaim him as their dad. Before long, Jack and the kids are racing toward the biggest heist of his career — pursued by the cops and the FBI on a hair-raising, action-packed cross-country chase! This nonstop hit delivers an arresting combination of action and comedy sure to entertain everyone!
Key Cast:
Patrick Swayze: Jack Charles
Halle Berry: Kathleen Mercer
Sabrina Lloyd: Kelly Charles
Brian Bonsall: Eddie Charles
Michael Ironside: Jerry
Diane Ladd: Rita
Bob Gunton: Lazzaro
Adrienne Barbeau: Celeste
Key Crew:
Director: Darrell James Roodt
Producer: Gillian Gorfil, Nicholas Pileggi and Anant Singh
Writer: Scott Spencer