Flightplan (Touchstone Pictures)
Here is everything you need to know about the amazing Touchstone movie Flightplan including casting, reviews, fun facts and more. I hope you find this listing informative and helpful!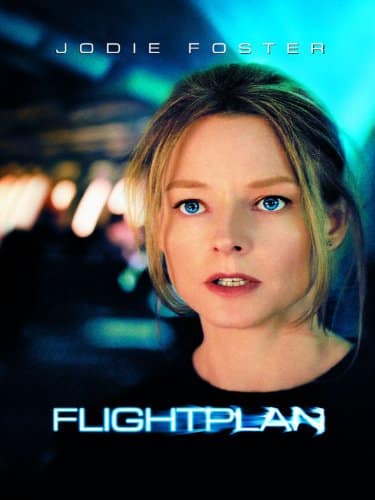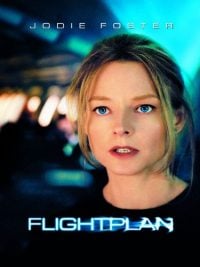 Flightplan Details:
Academy Award(R) winner Jodie Foster gives an outstanding performance in the heart-pumping action thriller FLIGHTPLAN. Flying at 40,000 feet in a state-of-the art aircraft that she helped design, Kyle Pratt's (Foster) 6-year-old daughter Julia vanishes without a trace. Or did she? No one on the plane believes Julia was ever onboard. And now Kyle, desperate and alone, can only count on her own wits to unravel the mystery and save her daughter. FLIGHTPLAN is an intense, suspense-filled thriller that will keep you on the edge of your seat the entire flight.
Key Cast:
Jodie Foster: Kyle Pratt
Peter Sarsgaard: Gene Carson
Sean Bean: Capt. Marcus Rich
Kate Beahan: Stephanie
Matt Bomer: Eric
Amanda Brooks: Irene
Jesse Burch: Row 19 Male Passenger
Erika Christensen: Fiona
Assaf Cohen: Ahmed
Shane Edelman: Mr. Loud
David Farkas: Steward
Stephanie Faracy: Anna
Mary Gallagher: Mrs. Loud
Christopher Gartin: Mike
Gavin Grazer: FBI Agent
Lois Hall: Main Deck Grandma
John Benjamin Hickey: David Pratt
Michael Irby: Obaid
Jana Kolesarova: Claudia
Forrest Landis: Rhett Loud
Tonje Larsgard: Flight Attendant
Marlene Lawston: Julia Pratt
Haley Ramm: Brittany Loud
Greta Scacchi: Lisa
Judith Scott: Estella
Brent Sexton: Elias
Fred Tungulsten: Jordan
Kirk B. R. Woller: Grunick
Key Crew:
Director: Robert Schwentke
Producer: Brian Grazer
Writers: Peter Dowling and Billy Ray
Music: James Horner
---
Related Articles:
---