Follow Me Boys! (1966 Movie)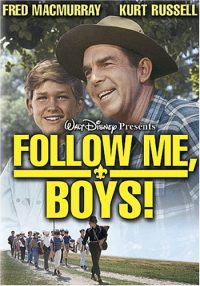 Follow Me Boys! Description:
After one year too many on the road with a ramshackle jazz band, Lem Siddons (Fred MacMurray) decides to put down roots. He marries sweetheart Vida Downey (Vera Miles) and embarks on a lifelong roller-coaster ride as a scoutmaster to a steady stream of high-spirited youngsters. Set against lovingly recreated scenes of 1930s America, this family classic shines with all the warmth and humor of Disney entertainment at its nostalgic best.
Follow Me Boys! Trailer
---
---
---
---