Frank McKlusky C.I. (Touchstone Movie)
Here is everything you need to know about the amazing Touchstone movie Frank McKlusky C.I. including casting, reviews, fun facts and more. I hope you find this listing informative and helpful!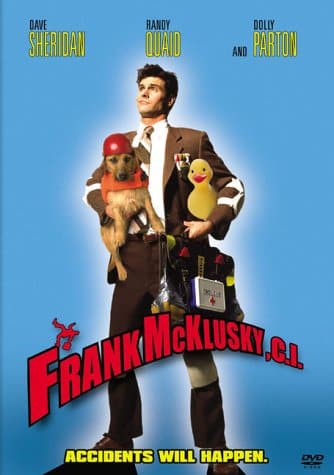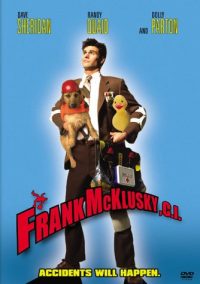 Frank McKlusky C.I. Details:
In FRANK McKLUSKY C.I., Daredevil McKlusky (Randy Quaid) ends up in a coma after another botched stunt. After his son Frank McKlusky (Dave Sheridan) and Frank's mom (Dolly Parton) get scammed in an insurance fraud, young Frank grows up to become a claims inspector, vowing to protect the innocent from scams big and small. When Frank's partner gets knocked off in a suspicious "accident," it's up to Frank to get into disguise and undercover in order to solve the most important case of his career.
Key Cast:
Dave Sheridan: Frank McKlusky
Cameron Richardson: Sharon Webber
Randy Quaid: "Madman" McKlusky
Dolly Parton: Edith McKlusky
Kevin Farley: Jimmy
Orson Bean: Mr. Gafty
Chyna: Freeda
Kevin Pollak: Ronnie Rosengold
Tracy Morgan: Reggie Rosengold
Andy Richter: Herb
Scott Baio, Emmanuel Lewis, Gary Coleman, Willie Tyler & Lester, Lou Ferrigno and Gary Owens: themselves
Key Crew:
Director: Arlene Sanford
Producers: Robert Simonds
Screenplay: Mark Perez
---
Related Articles:
---