Frontierland Shootin' Arcade (Disney World Attraction)
Here is everything you need to know about Walt Disney World's Magic Kingdom's Frontierland Shootin' Arcade attraction including history, fun facts, photos and more. I hope you find this listing informative and helpful!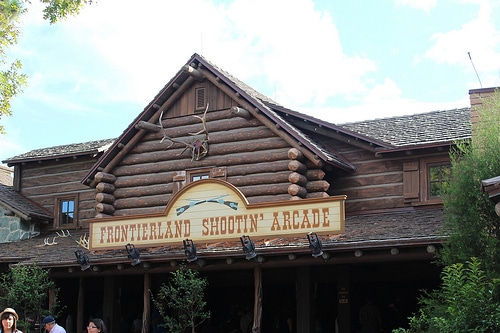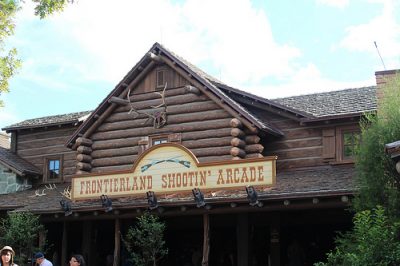 Frontierland Shootin' Arcade Description:
At Frontierland Shootin' Arcade, test your gunnin' skills at this rootin', tootin' wild west shooting gallery!
Take aim at nearly 100 targets during an exciting shootout set amid Boot Hill in Tombstone, Arizona.
Mosey on up to a rustic, log cabin and wrap your hands around a replica .54-caliber Hawkins buffalo rifle. Peering out onto a southwestern landscape, a familiar sight comes into your view: legendary Boot Hill in Tombstone, Arizona set during the notorious times of the Old West. Featuring nearly 100 interactive targets, the dusty setting provides a picture-perfect backdrop to test your marksmanship.
Tricky Targets 
Utilizing safe infrared technology, blast a bevy of highly detailed moving and stationary targets, including:
A jail
A hotel
A bank
A cemetery
Covered Wagons
A Cactus
A Mine
Targets light up and make sounds when successfully hit. Compete against friends or simply perfect your pioneer shooting skills. (source)
Disney Park(s) in this Post:
Magic Kingdom Park