Goal! The Dream Begins (Touchstone Movie)
Here is everything you need to know about the amazing Touchstone movie Goal! The Dream Begins including casting, reviews, fun facts and more. I hope you find this listing informative and helpful!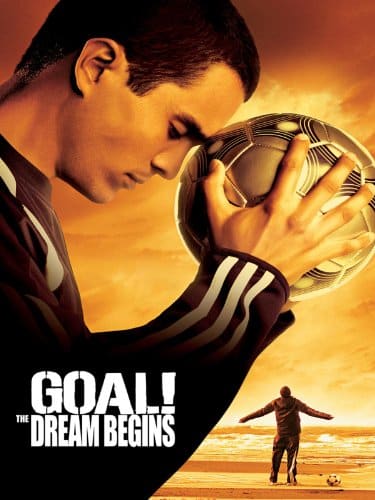 Goal! The Dream Begins Details:
The amazingly gifted Santiago Munez, a young immigrant living in the barrios of Los Angeles, has an impossible dream — to play soccer for a world class team. Unexpectedly getting a tryout with one of England's premier soccer clubs, Newcastle United, Santiago finds himself totally alone in a world where soccer is a religion and the players are gods. Now he not only has to prove he has the passion, talent, and determination to make it alongside the best in the world, but he has to overcome his own demons and those of others. Filled with memorable characters, great heart, and real-life soccer legends, GOAL! THE DREAM BEGINS is a triumphant story about believing in your dreams.
Key Cast:
Kuno Becker: Santiago Muñez
Alessandro Nivola: Gavin Harris
Stephen Dillane: Glen Foy
Marcel Iures: Erik Dornhelm
Anna Friel: Roz Harmison
Tony Plana: Santiago's father
Kieran O'Brien: Hughie McGowan
Kevin Knapman: Jamie Drew
Sean Pertwee: Barry Rankin
Míriam Colón: Mercedes Muñez
Cassandra Bell: Christina
Alejandro Tapi: Júlio
Kate Tomlinson: Val
Arvy Ngeyitlala: Tom
Zachary Johnson: Rory
Jorge Cervera: Cesar
Key Crew:
Director: Danny Cannon
Producers: Mike Jeffries, Matt Barrelle and Mark Huffam
Screenplay: Adrian Butchart, Mike Jefferies, Dick Clement, Ian La Frenais
---
Related Articles:
---