Good Morning Vietnam (1987 Touchstone Movie)
Here is everything you need to know about the amazing Touchstone movie Good Morning Vietnam including casting, reviews, fun facts and more. I hope you find this listing informative and helpful!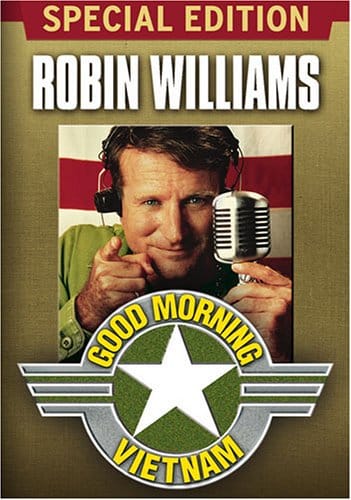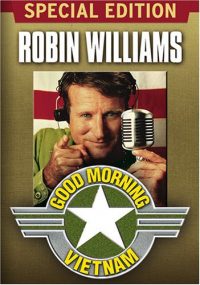 Good Morning Vietnam Description:
In this classic Touchstone Pictures film, Robin Williams delivers his quintessential comedic performance as Army DJ Adrian Cronauer. Deployed to Vietnam to host a morning radio show, Cronauer's hilarious rants are a hit with the troops in the field but a headache for his by-the-book superiors.
Key Cast Members:
Robin Williams: Adrian Cronauer
Forest Whitaker: Edward Garlick
Tung Thanh Tran: Tuan
Chintara Sukapatana: Trinh
Bruno Kirby: Lt. Steven Hauk
Robert Wuhl: Marty Lee Dreiwitz
T. Walsh: Sgt. Major Dickerson
Noble Willingham: Gen. Taylor
Richard Edson: Pvt. Abersold
Richard Portnow: Dan "The Man" Levitan
Floyd Vivino: Eddie Kirk
Juney Smith: Sergeant Phil McPherson
---
Related Articles:
---