Goofy's Playhouse (Disneyland)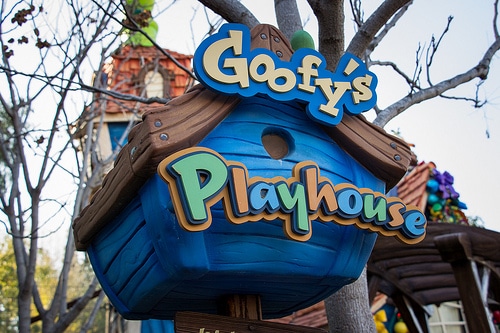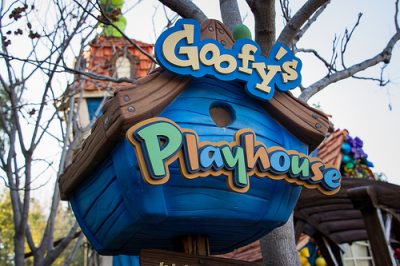 Goofy's Playhouse Description:
In Goofy's Playhouse, giggle in a garden filled with popcorn cornstalks, spinning flowers, carved pumpkins and bell peppers that really are bells! Climb through watermelons and slip and slide around the grounds. Gawk at the silly slapdash Victorian architecture and see if you can spy a certain famous green hat capping off one of the gables.
Photo by HarshLight
Disney Character(s) in this Post:
Goofy