Green Card (Touchstone Movie)
Here is everything you need to know about the amazing Touchstone movie Green Card including casting, reviews, fun facts and more. I hope you find this listing informative and helpful!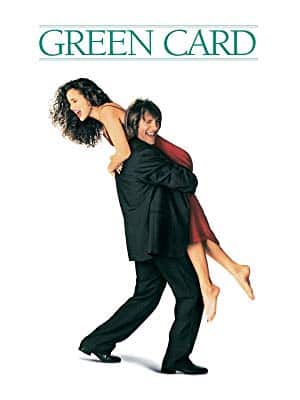 Green Card Details:
A mutual friend arranges a marriage of convenience for Frenchman George Faure and Brontë Parrish, a native New Yorker. George needs a green card in order to remain in the United States, while Brontë, a horticulturist, has found the perfect apartment with a green-house, but it is only available to a married couple. After a swift legal ceremony, each getting what they want, they part with the intention of never seeing each other again. However, a government investigation brings them back together, and despite initial irritation and incompatibility, the two begin to make some interesting discoveries about themselves and the nature of romance.
Key Cast:
Gérard Depardieu: Georges Fauré
Andie MacDowell: Brontë Parrish
Bebe Neuwirth: Lauren Adler
Gregg Edelman: Phil
Robert Prosky: Brontë's lawyer
Lois Smith: Brontë's mother
Ann Dowd: Peggy
Larry Wright: Larry Wright the bucket drummer
Ethan Phillips: Gorsky
Key Crew:
Director/Producer/Writer: Peter Weir
Music: Hans Zimmer
---
Related Articles:
---