Harambe Market (Disney World)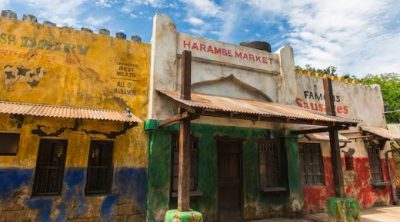 Harambe Market Description:
Savor African-inspired fare at an open-air plaza in Disney's Animal Kingdom featuring 4 unique walk-up windows.
Choose from a quartet of unique locations offering food and refreshments that reflect the spirit of Harambe!
Constructed around an old colonial-era train depot and lorded over by an iconic water tower, this active marketplace showcases distinct personalities and diverse menus—created using produce and raw goods delivered daily by the local locomotive.
Here, the citizens of Harambe welcome travelers from all around the world, encouraging Guests of every age to tantalize their senses at these distinctive food stations:
Kitamu Grill
Famous Sausages
Chef Mwanga's
Wanjohi Refreshments
After you've paid a visit to one or more windows, simply find yourself a table beneath ample shaded seating. Then—relax, eat and enjoy!
---
Disney Park(s) in this Post:
Disney's Animal Kingdom
---
Related News:
---
Related Articles:
---