Harambe Wildlife Party (Disney World Parade)
Here is everything you need to know about Walt Disney World's Animal Kingdom park's Harambe Wildlife Party attraction including history, fun facts, photos and more. I hope you find this listing informative and helpful!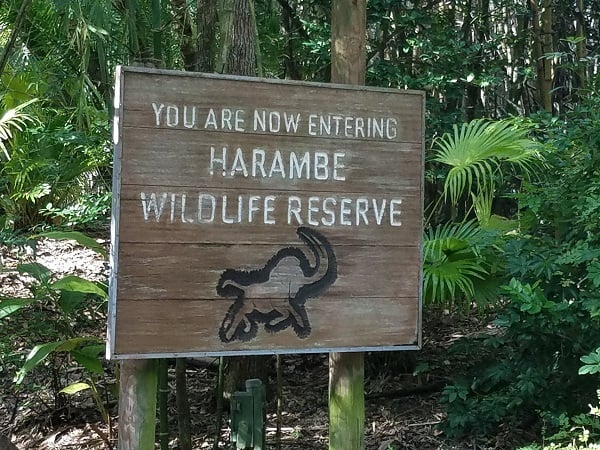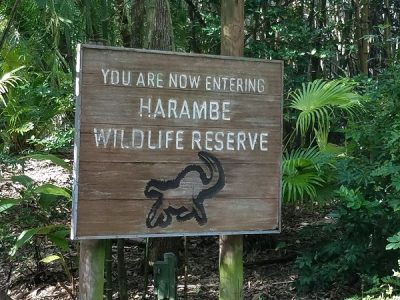 Harambe Wildlife Party Description:
At the Harambe Wildlife Party , be part of a nightly celebration when a host of singers, dancers, acrobats and more descend on the African village of Harambe.
On the lookout for a night you won't forget? Head to Harambe where "party animals" have taken over the streets.
Harambe, the African village within Disney's Animal Kingdom park, is a popular daytime destination known for its excellent street musicians, stunningly beautiful theater district, vibrant marketplace, diverse eateries and lively daytime street parties. But after the sun sets, Harambe's excitement soars even higher with the Harambe Wildlife Parti.
Be a part of this lively street festival that kicks off in late afternoon when Afro-Pop musicians the Burudika Band take to the stage in Harambe's Old Square and perform music popular in Africa. Clap your hands and kick up your heels to the blissful beats—it's almost impossible to resist dancing in the streets!
Wander past the main stage and into the bustling marketplace to discover even more exotic entertainment just around the corner, including:
Karibu Sisters
Resembling regal African cranes, these 3 women add to the rhythm of Harambe Marketplace through elegant dance, acapella songs and acoustic renditions of African party music.
Harambe Village Acrobats 
Wearing costumes of grass, beads, bells and feathers set against a mosaic of African prints, this troupe of skilled performers move with the synchronicity of circus performers as they drum, dance, tumble and climb into man-made pyramids and break away into spinning, tumbling towers.
Boasting music, dance and an ever-changing landscape of performances and things to see and do—Harambe's Wildlife Parti offers the excitement of an African village bursting with non-stop entertainment and surprises for all who visit. (source)
Disney Park(s) in this Post:
Disney's Animal Kingdom