Herbie: Fully Loaded (2005 Movie)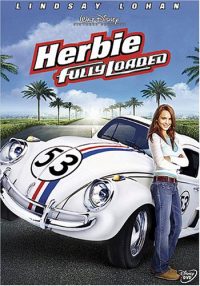 Herbie: Fully Loaded Description:
In Disney's Herbie: Fully Loaded, a third-generation member of a NASCAR family, Maggie Peyton has always been forbidden from following her racing dreams by her overprotective father. But she has no idea her life is about to take a huge u-turn! After discovering the irresistible Herbie in a junkyard, they form a magical team that will save her family and rewrite the racing record books!
Key Cast Members:
Lindsay Lohan: Maggie Peyton
Justin Long: Kevin
Michael Keaton: Ray Peyton Sr.
Breckin Meyer: Ray Peyton Jr.
Matt Dillon: Trip Murphy
Cheryl Hines: Sally
Jimmi Simpson: Crash
Jill Ritchie: Charisma
Thomas Lennon: Larry Murphy
Jeremy Roberts: Crazy Dave
Monica Manning: Monica Armstrong
---
Related Articles:
---