Hidalgo (Touchstone Movie)
Here is everything you need to know about the amazing Touchstone movie Hidalgo including casting, reviews, fun facts and more. I hope you find this listing informative and helpful!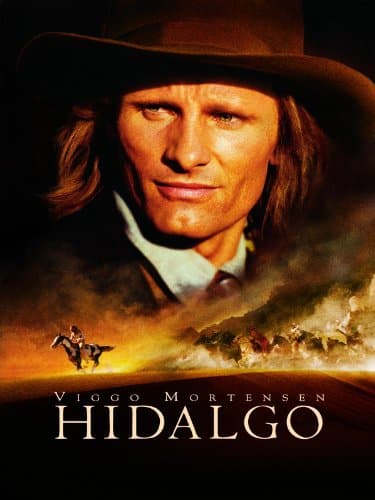 Hidalgo Details:
A swarm of locusts so massive it obliterates the relentless sun. Deadly traps that defy imagination. These are just a few of the astonishing obstacles Frank T. Hopkins (Viggo Mortensen), the greatest long-distance racer ever, faces in the rousing action-adventure HIDALGO. Based on a true story, Hopkins and his mustang Hidalgo enter the ultimate extreme sport of its time — the Ocean Of Fire. Underdogs challenging the finest Arabian horses and riders, they must not only survive the grueling race across 3,000 miles of the Arabian Desert's punishing terrain, but they must thwart the evil plots of competitors who vow victory at all costs! A great story of personal triumph, amazing special effects, and memorable characters make HIDALGO one of the most thrilling adventures ever.
Key Cast:
Viggo Mortensen: Frank Hopkins
Zuleikha Robinson: Jazira
Omar Sharif: Sheikh Riyadh
Louise Lombard: Lady Anne Davenport
Adam Alexi-Malle: Aziz
Saïd Taghmaoui: Prince Bin Al Reeh
Silas Carson: Katib
Harsh Nayyar: Yusef
J.K. Simmons: William "Buffalo Bill" Cody
Adoni Maropis: Sakr
Victor Talmadge: Rau Rasmussen
Peter Mensah: Jaffa, Jazira's personal guard.
Joshua Wolf Coleman: The Kurd
Franky Mwangi: Slave Boy
Floyd Red Crow Westerman: Chief Eagle Horn
Elizabeth Berridge: Annie Oakley
C Thomas Howell: Preston Webb
Todd Kimsey: Corporal at Wounded Knee
David Midthunder: Black Coyote
Malcolm McDowell: Major Davenport
Key Crew:
Director: Joe Johnston
Producers: Casey Silver
Writer: John Fusco
---
Related Articles:
---