High Heels and Low Lifes (Touchstone Movie)
Here is everything you need to know about the amazing Touchstone movie High Heels and Low Lifes including casting, reviews, fun facts and more. I hope you find this listing informative and helpful!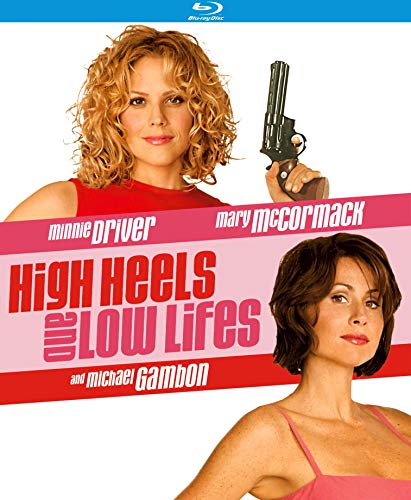 High Heels and Low Lifes Details:
Minnie Driver and Mary McCormack star as best friends who take on low-life thieves in this hilarious high-energy action-comedy. It all starts when Shannon (Driver), a nurse at a London emergency room, and Frances (McCormack), a struggling American actress, overhear bank robbers on a radio scanner making off with a fortune. They make contact and demand a cut of the loot. But when the stubborn felons refuse to hand over a penny and threaten their lives in return, the girls decide to raise the stakes and give the thugs a run for their money! Packed with daring heists, double-crossings, and high-speed hilarity, HIGH HEELS AND LOW LIFES is the most fun you can have this side of the law.
Key Cast:
Minnie Driver: Shannon
Mary McCormack: Frances
Kevin McNally: Mason
Mark Williams: Tremaine
Len Collin: Barry
Danny Dyer: Danny
Darren Boyd: Ray
Michael Gambon: Kerrigan
Kevin Eldon: McGill
Hugh Bonneville: Farmer
Mel Smith: Man at Train Station
Ben Farrow: Julian
Key Crew:
Director: Mel Smith
Producers: Uri Fruchtmann and Barnaby Thompson
Screenplay: Kim Fuller
---
Related Articles:
---