Holy Man (Touchstone Movie)
Here is everything you need to know about the amazing Holy Man movie Splash including casting, reviews, fun facts and more. I hope you find this listing informative and helpful!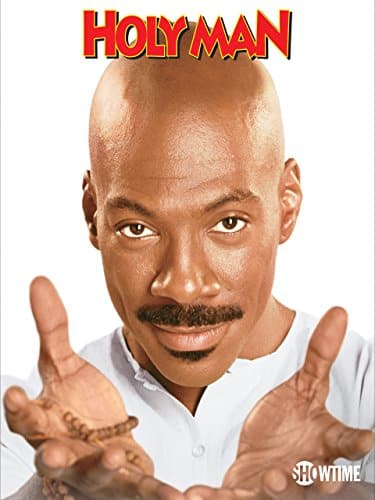 Holy Man Details:
The always hilarious Eddie Murphy stars with Jeff Goldblum and Kelly Preston in a refreshingly funny hit that elevates shopping to a nearly religious experience! A stressed-out senior executive at the Good Buy home shopping channel, Ricky Hayman (Goldblum) is praying for a miracle that will lift the network's lousy ratings and save his job. Then, from out of nowhere, "G" (Murphy) walks into his life! An outrageous, self-styled inspirational guru with a knack for showing up where he isn't exactly wanted, "G" proceeds to wander in front of the cameras just long enough to exude the irresistible star quality that will make him the sales-boosting savior Ricky's network has been looking for!
Key Cast:
Eddie Murphy: G
Jeff Goldblum: Ricky Hayman
Kelly Preston: Kate Newell
Robert Loggia: John McBainbridge
Jon Cryer: Barry
Eric McCormack: Scott Hawkes
Jennifer Bini Taylor: Hot Tub Girl
Adriana Cataño: Television hostess
Key Crew:
Director: Stephen Herek
Producers: Roger Birnbaum and Stephen Herek
Writer: Tom Schulman
Music: Alan Silvestri
---
Related Articles:
---