Holy Matrimony (Hollywood Pictures Movie)
Here is everything you need to know about the amazing Hollywood Pictures movie Holy Matrimony including casting, reviews, fun facts and more. I hope you find this listing informative and helpful!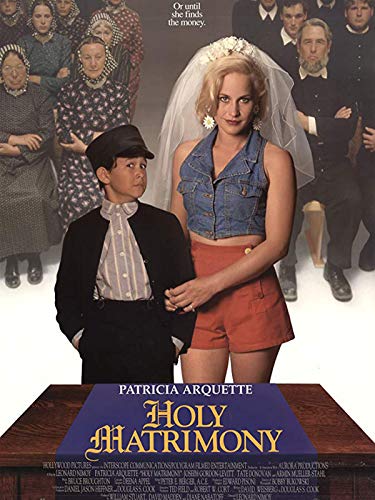 Holy Matrimony Details:
A young couple, Havana & Peter, rob a county fair of its daily receipts and escape to Canada to hide out in the Hutterite community where Peter was raised. While there, they get married to satisfy the conservative elders. Peter hides their loot in a secret hiding place, but then soon dies in a car wreck. His much younger brother Zeke is called upon to replace his brother and marry Havana.
Key Cast:
Patricia Arquette: Betsy "Havana" Iggins
Joseph Gordon-Levitt: Ezekiel "Zeke" Jacobson
Armin Mueller-Stahl: Wilhelm Jacobson
Tate Donovan: Peter Jacobson
John Schuck: Markowski
Lois Smith: Orna Jacobson
Courtney B. Vance: Cooper
Jeffrey Nordling: Link
Richard Riehle: Greeson
Mary Pat Gleason: Female Officer
Alaine Byrne: Bar Woman
Dan Cossolini: Bartender
Lori Alan: Cleopatra
Jess Schwidde: Samuel
Franz Novak: Teacher
Key Crew:
Director: Leonard Nimoy
Producers: William Stuart, David Madden and Diane Nabatoff
Writers: David Weisberg and Douglas Cook