House of the Whispering Willows (Disney World Exhibit)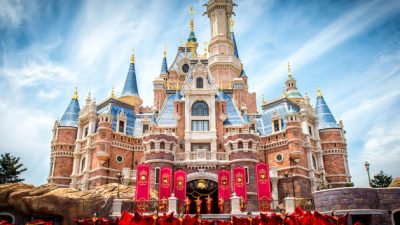 House of the Whispering Willows Description:
At House of the Whispering Willows, discover the wonders of Shanghai Disney Resort at this sneak peek of Disney's latest international destination.
Explore a gallery featuring exclusive artwork from the newest Disney theme park… and beyond!
All across Shanghai Disney Resort, elements of Chinese culture have been woven into its very fabric—from cutting-edge attractions & entertainment and 6 unforgettable lands at Shanghai Disneyland to its 2 Disney Resort hotels and the shopping, dining and entertainment district known as Disneytown.
This is your chance to learn how Walt Disney Imagineers helped bring to life an authentically Disney experience that remains distinctly Chinese. Don't miss Inside Shanghai Disney Resort, located within the China Pavilion at Epcot!
Disney Park(s) in this Post:
Epcot
---
Related Articles:
---