I'll Be Home For Christmas (1998 Movie)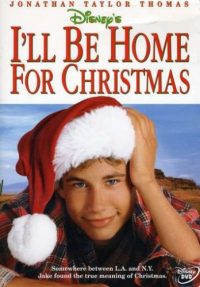 I'll Be Home For Christmas Description:
Jake Wilkinson has one thing on his mind – get home for Christmas dinner or forfeit the vintage Porsche his father promised him. Just days before his deadline, Jake awakens in the California desert – stranded and penniless, wearing a Santa suit and white beard! Desperate to claim his gift, he flies, crawls, cons, races, bullies, and even sleighs his way east. The closer Jake gets to home, the closer he gets to the true meaning of Christmas and the importance of family.
Key Cast Members:
Jonathan Taylor Thomas: Jake Wilkinson
Jessica Biel: Allie Henderson
Adam LaVorgna: Eddie Taffet
Sean O'Bryan: Officer Max
Gary Cole: Mr. Wilkinson
Eve Gordon: Carolyn Wilkinson
Lauren Maltby: Tracey Wilkinson
Andrew Lauer: Nolan
Lesley Boone: Marjorie
---
Related Articles:
---