ImageWorks The What-If Labs (Disney World Attraction)
Here is everything you need to know about Walt Disney World's Epcot's ImageWorks The What-If Labs attraction including history, fun facts, photos and more. I hope you find this listing informative and helpful!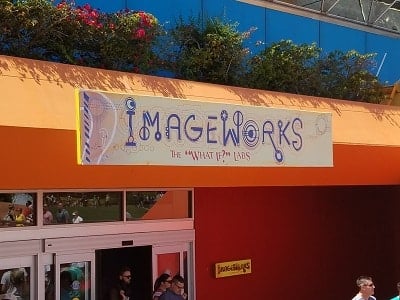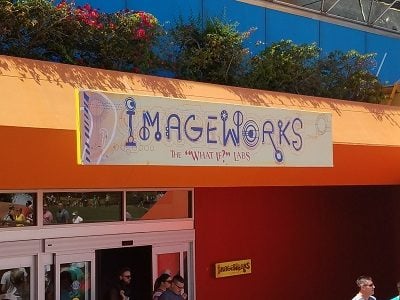 ImageWorks The What-If Labs  Description:
At ImageWorks The What-If Labs, located in Disney World's Epcot Imagination Pavilion, explore this interactive play area—after you Journey Into Imagination with Figment—where little ones can explore and create.
Let Your Imagination Run Wild
Figment wants you to join him in making music, customized digital pictures and more!
Stay and play at ImageWorks (known as the "What If" Labs), a sensory-inspired play space that invites you to:
Wave your arms like the conductor of an orchestra to create music with Figment's Melody Maker.
Create a symphony of sound by jumping on squares, or "Stepping Tones," on the ground.
Record your image and play it back in super-slow motion.
Compose your own Figment: Choose a head, body type, wings, color and name for your dragon friend and email him or her to your non-dragon friends.
And the Fun Continues…
You can even take Figment home with you! After your romp with the activities at ImageWorks, you'll find a gift shop featuring Figment-themed merchandise and other Disney delights. And for a souvenir you'll treasure for years to come, add your own likeness to your choice of Disney backdrops and have it made into a jigsaw puzzle! (source)
Disney Character(s) in this Post:
Figment (Epcot)
Disney Park(s) in this Post:

Epcot

---

Related News:

---

Related Articles:

---